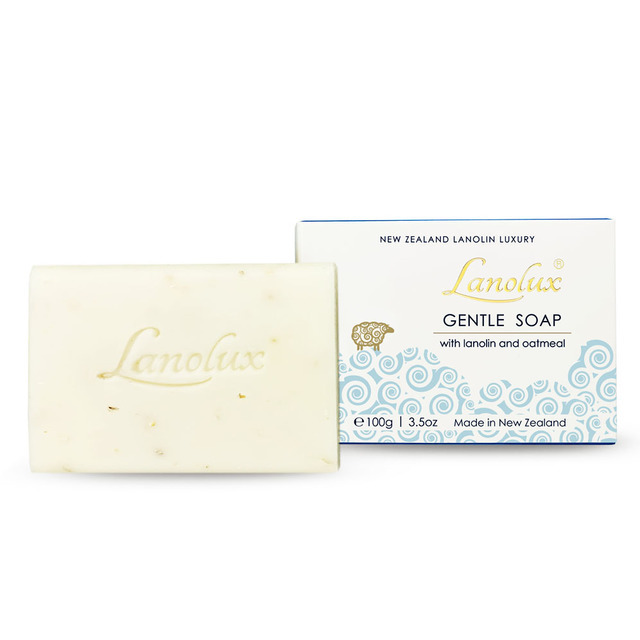 LANOLUX Gentle Soap
Code: LX04
Enriched with Lanolin and Oatmeal

Care for your skin as nature intended with Lanolux Beauty Soap. A luxurious gentle soap formulated for everyday use, it combines the enriching moisturising qualities of nature's purest emollient Lanolin with the natural cleansing, soothing and exfoliating goodness of Oatmeal for a cleansing experience to luxuriate in.

Lanolin is the perfect ingredient for maintaining skin's natural moisture balance as lanolin is very similar to the natural oils produced by human skin. Gentle enough for everyday use, lanolin works to moisturise skin, whilst Oatmeal is added to provide natural exfoliation to scrub off the layers of dead skin cells that accumulate, allowing the new and radiant skin underneath to shine through for a more luminous appearance.

Made in New Zealand
Directions
Use daily to leave skin feeling silky and lovingly nourished.

Patch test skincare products before full use.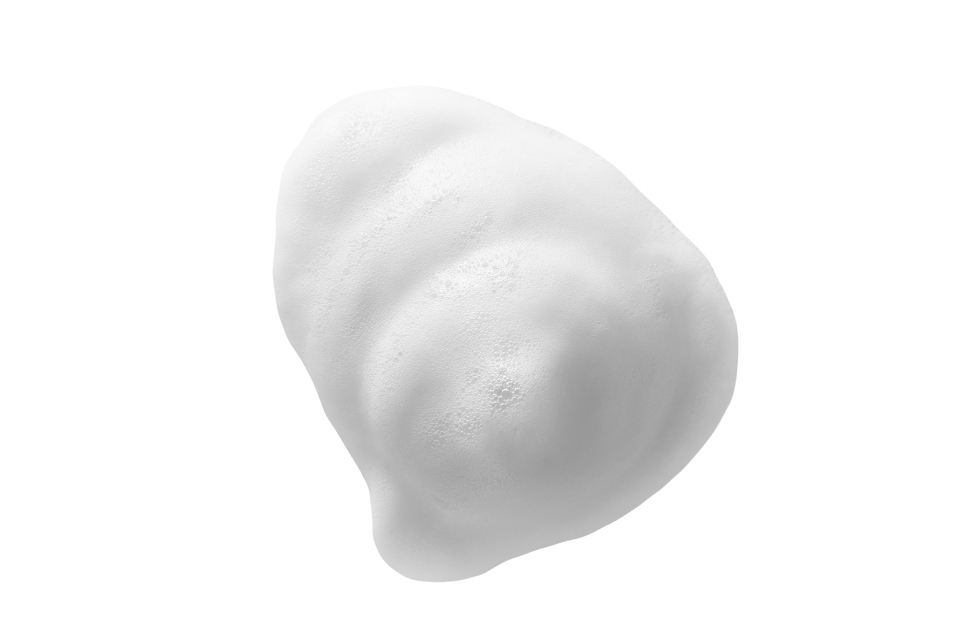 Lanolin is known for its intensive moisturising and protective qualities. It penetrates the skin deeply to hydrate, while also creating a protective barrier on the skin's surface to prevent moisture loss while still allowing the skin to breathe.
Oatmeal  is a gentle natural exfoliant that can help remove accumulated dead skin cells, unclog  pores, and improve the texture and appearance of skin. It has also been found to moisturise and soothe skin irritations, and can help improve the skin's natural barriers.

Sodium Palmate, Sodium Palm Kernelate, Aqua (Water), Lanolin, Avena Sativa (Oat) Kernel Meal, Glycerine, Sodium Chloride, Parfum, Titanium Dioxide, Tetrasodium Etidronate.
温和的美肤香皂,含有燕麦的天然清洁、舒缓与去角质功效,以及大自然最纯的润肤剂——绵羊油的滋润特性。 清洁肌肤的同时,给肌肤持久保护及滋养。
使用方法:将香皂打湿,用手轻轻搓揉,起泡后涂抹于双手或全身肌肤,再用清水洗净。